Jai Narayan Vyas was an Indian freedom fighter, politician, and educationist who played a significant role in the Indian independence movement. He was born on 30th March 1895 in Jodhpur, Rajasthan, and passed away on 5th November 1963.
Vyas was actively involved in the Indian freedom struggle from a young age and participated in the Salt Satyagraha movement led by Mahatma Gandhi in 1930. He also served as the President of the Jodhpur Congress Committee and played a key role in organizing the Quit India movement in 1942.
After India gained independence in 1947, Vyas served as the Chief Minister of the princely state of Rajasthan from 1949 to 1951. He also played an important role in the integration of Rajasthan and the formation of the state of Rajasthan in 1950.
Apart from his political career, Vyas was also a noted educationist and served as the Vice-Chancellor of Jodhpur University from 1955 to 1957. He was awarded the Padma Bhushan, one of India's highest civilian honors, in 1957 for his contributions to public service.
---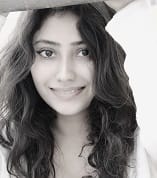 About the Author
Ankita is a German scholar and loves to write. Users can follow Ankita on Instagram
व्यपगत के सिद्धांत (Doctrine of Lapse) को शांतिपूर्ण विलय (Annexations of Peace) भी बोलते है।…