What is photosynthesis?
Photosynthesis is the process through which plants, algae, and some microorganisms use sunlight, carbon dioxide (CO2), and water (H2O) to make glucose (a form of sugar) and oxygen (O2).
Why is photosynthesis important?
Since photosynthesis is the main process through which oxygen is produced and released into the atmosphere, it is crucial for life on Earth. It also acts as the foundation of the food chain because plants and algae are the main energy and nutrient generators for other creatures.
How does photosynthesis work?
In the chloroplasts of plant and algal cells, photosynthesis takes place. Chlorophyll, a pigment present in chloroplasts, absorbs sunlight and uses its energy to drive a sequence of chemical reactions that change carbon dioxide and water into glucose and oxygen. The Calvin cycle or the light-independent reactions are other names for this mechanism.
What are the main stages of photosynthesis?
The light-dependent processes and the light-independent reactions (Calvin cycle) are the two primary stages of photosynthesis, respectively.
Chlorophyll absorbs sunlight in the light-dependent processes that take place in the thylakoid membranes of chloroplasts to produce the energy-dense molecules ATP (adenosine triphosphate) and NADPH (nicotinamide adenine dinucleotide phosphate), which are employed in the Calvin cycle. ATP and NADPH are needed in the Calvin cycle to turn carbon dioxide into glucose.
What are the inputs and outputs of photosynthesis?
Light from the sun, carbon dioxide (CO2), and water (H2O) are the inputs for photosynthesis. Oxygen (O2) and glucose (C6H12O6) are the outputs.
In addition, ATP and NADPH are created during photosynthesis and are utilized by the plant cell as energy carriers. The fundamental formula for photosynthesis is:
6CO2 + 6H2O + light energy → C6H12O6+ 6O2
Where does photosynthesis occur?
Chloroplasts are specialized organelles present in the cells of plants and algae, where photosynthesis occurs.
The leaves of plants contain most of the chloroplasts, which give leaves their characteristic green color due to the presence of chlorophyll.
What factors affect photosynthesis?
The amount and quality of sunshine, the concentration of carbon dioxide, the temperature, and the availability of water are some of the variables that might affect how quickly photosynthesis occurs.
In general, more light, more carbon dioxide, ideal temperatures, and adequate water supplies encourage photosynthesis. Limiting any of these conditions can slow down photosynthesis.
Can photosynthesis occur at night?
No, since photosynthesis depends on sunshine for energy, it cannot take place at night when there isn't any sunlight. However, in order to preserve water in arid settings, some plants, known as CAM (Crassulacean Acid Metabolism) plants, have evolved to carry out a modified form of photosynthesis that takes place at night.
Can photosynthesis happen in other organisms besides plants?
Yes, in addition to plants, photosynthesis also takes place in several types of bacteria and algae, including cyanobacteria. Through the process of photosynthesis, these organisms, which have chlorophyll, can produce glucose and oxygen from sunlight, carbon dioxide, and water.
What happens to the products of photosynthesis?
The plant can use the glucose created during photosynthesis as fuel, store it as starch for later use, or use it to create other organic molecules like cellulose for cell walls or other complex carbohydrates. Life on Earth depends on the oxygen created during photosynthesis, which is released into the atmosphere as a byproduct.
This article is compiled from authoritative sources like certified books, expert notes etc. Definitely it is useful for civil service exam and other exams.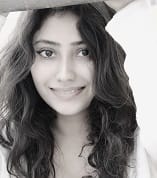 About the Author
Ankita is a German scholar and loves to write. Users can follow Ankita on Instagram
---
प्रथम विश्व युद्ध (World War I) एक वैश्विक संघर्ष था जो 1914 से 1918 तक…